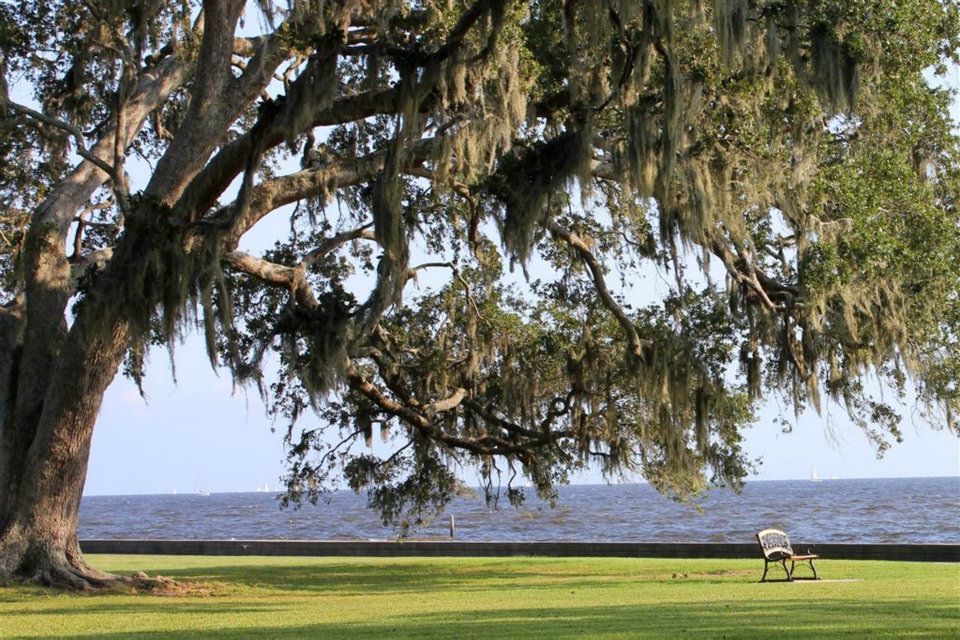 If you are looking to buy a home here in southern Louisiana, you may want to consider waterfront living. We are lucky enough to live in the Lake Pontchartrain Basin, an area with beautiful natural wetlands, lakes, and rivers. Why not buy a home where you can experience the water every day? You would have access to prime fishing and boating without ever having left your home. In St. Tammany and Tangipahoa parish, we have a variety of waterfront homes suited for every price range in every area, from Slidell to Covington to Pontchatoula. Furthermore, if you would like to build your home, this area has many experienced builders ready to meet your needs.
In Mandeville and Madisonville, there is Lake Pontchartrain, on which one can find many waterfront homes and condominiums. The Old Mandeville Lakefront is the site of many historic, large homes for a large budget, and there are other communites, like Lewisburg and Del Oaks where one can find mid range waterfront homes. If you are looking to combine the luxuries found in waterfront living with those of a country club, Beau Chene may be the place for you. Sitting on the Tchefuncte River, you can play 18 holes of golf before taking the boat out on Lake Pontchartrain without ever leaving your neighborhood. Several condominium complexes in Mandeville and Madisonville came with a boat slip.
Slidell is the home to many developments and communities on Lake Potnchartrain. There, you can find Eden Isles, a conveniently located neighborhood perfect for commuters, offering homes in all price ranges; Coin du Lestin, bordering the Big Branch Marsh Wildlife preserve; and Palm Lake, a community built next to a man made lake which connects to Lake Pontchartrain through a series of canals. There is also the newer Oak Harbor, a similar community to Beau Chene that combines the both the country club and waterfront lifestyles.
The Bouge Falaya River cuts through the town of Covington, so there is an abundance of waterfront homes and neighborhoods in all price ranges that are either on the river or one of the many canals that feed into the Bogue Falaya and eventually Lake Pontchartrain. These communities and neighborhoods include historic Old Covington, Flower Estates, Riverwood, and Tchefuncte Country Club.
Pontchatoula is an area where The Tangipahoa River leads itself to many weekend getaways and camps. These vary from rustic to luxurious and good values abound. Some of them are only accessible by boat.