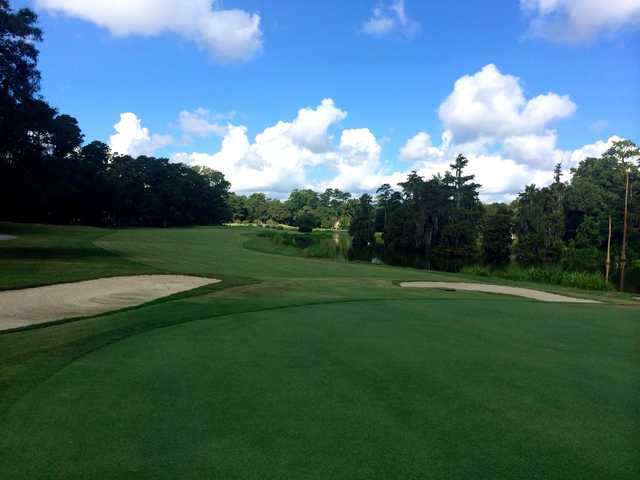 If you are looking to buy a home in the Mandeville, Covington, or Slidell area, you may want to consider living in a country club community. Ownership in one of these communities comes all the privileges of membership. If you are a nature lover, you will have access to thousands of acres of one of the most vibrant and alluring ecosystems on the planet, The Lake Pontchartrain Basin. Many neighborhoods like the Sanctuary, Money Hill, and Bedico Creek offer nature preserves and hiking trails. Flora and Fauna of all types will be in your backyard; all you need to experience the natural beauty of Louisiana's wetlands is a camera and a beautiful day, no car required! But if the outdoors aren't your thing, there's plenty for you still. As a country club member, you can choose from wide selection of amenities on any given day. Enjoy a relaxing day at the pool, working through that novel while the kids are attended by the lifeguard. Have a meal at the club restaurant; no need to go out when high quality food is golf cart's ride away. Spend some time on the golf course, enjoying the outdoors while you work on your game.
The Northshore has a wide range of Country Clubs for each area. In Covington, LA, there is the Covington Country Club, the oldest such facility in St. Tammany! For those looking for an older home with recently upgraded facilities, look no further. Then there is the Tchefuncte Country Club, a community full of stately older homes, along with a new phase and empty lots for you to build your own home.
Mandeville features the Beau Chene Country Club, a massive community with a diverse range in style of homes, including condominiums. This is one of the largest neighborhoods in St. Tammany, and in it, you can fid the perfect home for you. Anything from Acadian to Colonial to Modern, you can find it here. There is also a marina in the neighborhood, and select homes are waterfront property. In Abita Springs, there is Money Hill and Hill Crest country Club. Money Hill is a recently built country club with brand new amenities, and it is the perfect location for one who wishes to build their own home, and really have a place to get away from it all.
Slidell has a wide assortment of golf clubs available, among them are Pinewood Country Club (conveniently located in the city limits), Royal Golf Club, and Oak Harbor Golf Club. Oak Harbor also has many waterfront homes, so you can fish in the morning and play a round of golf in the afternoon; all without ever leaving home.